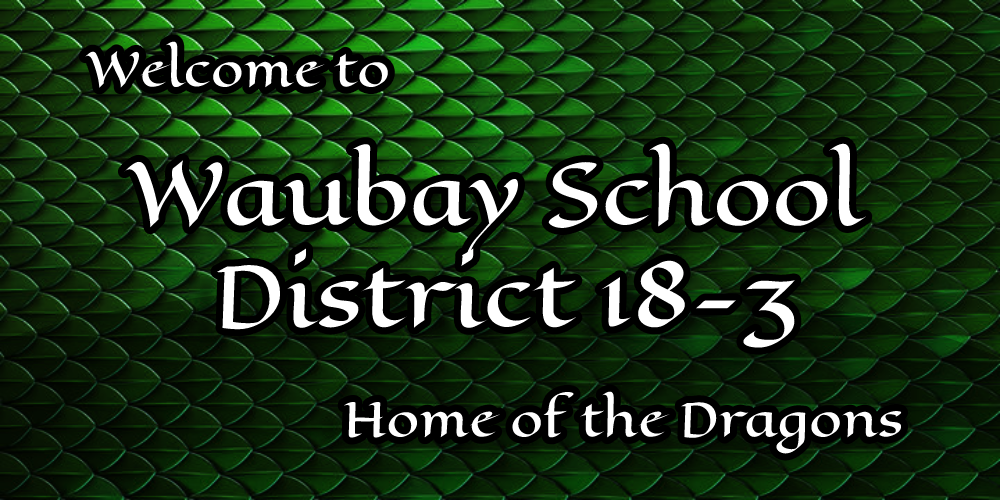 Dragon's Den
The 2nd graders were busy celebrating the 100th Day of School. We used 100 to stack cups, roll dice, decorate cupcakes, made necklaces and hats. They did 100 exercises and wrote what they would be like at 100 years old. It was a busy and super fun day in 2nd grade.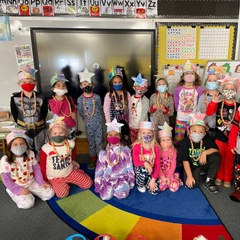 Kindergarten celebrated the 100th day of school and Pajama Day for I Hate Winter Week.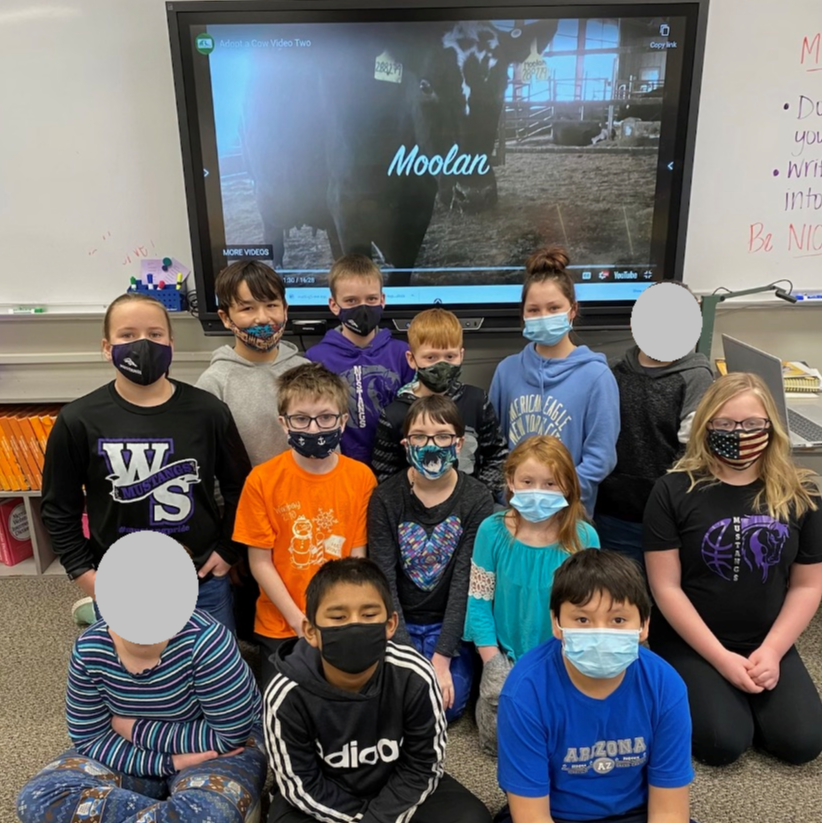 5th grade is participating in the Adopt a Cow program. The Adopt A Cow program is a collaboration between Day County 4-H and Riverview, LLP. This program virtually take students to Alban Dairy near Milbank, where they will meet and follow their "adopted" cow during the school year.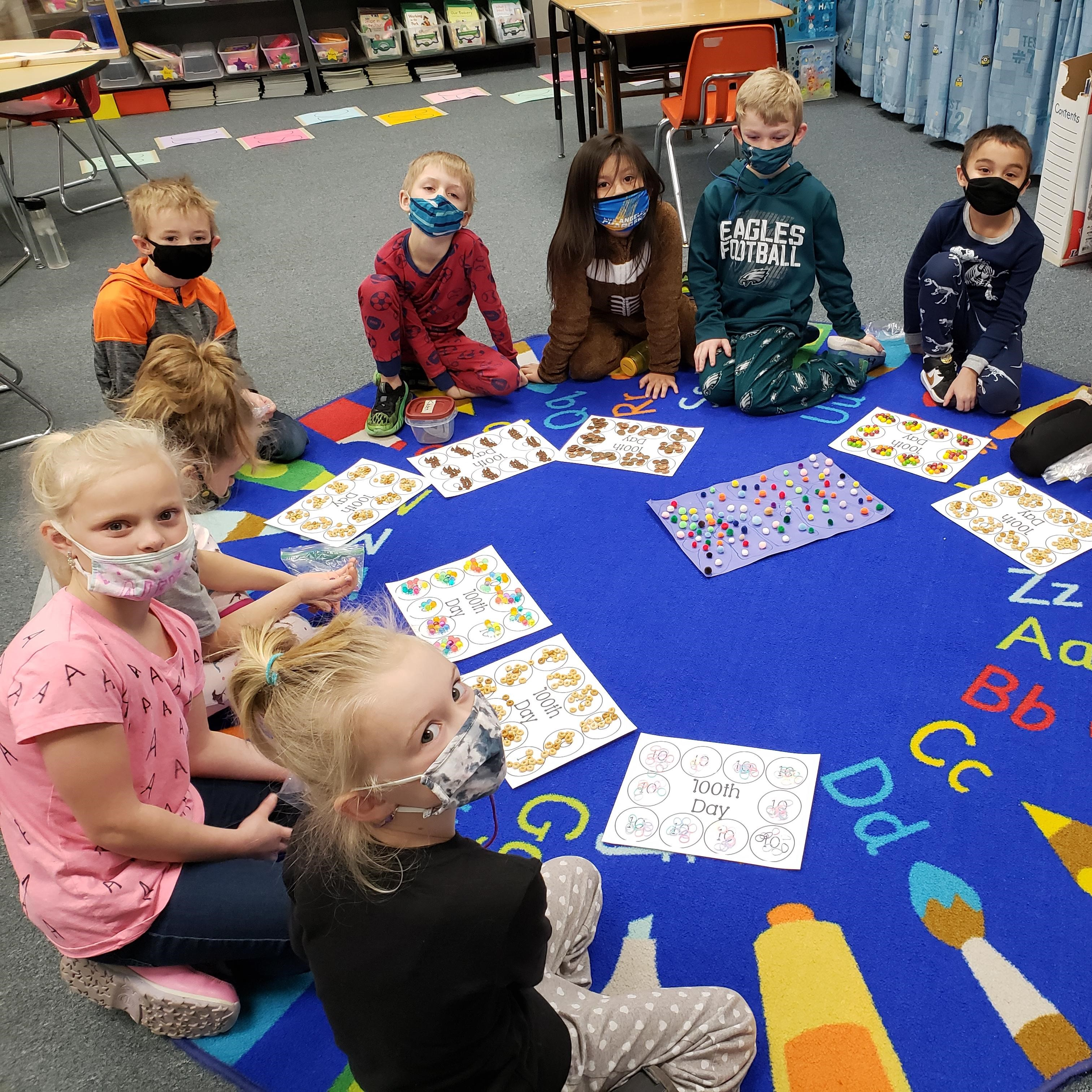 First Grade had a counting party on February 1st with a variety of items brought from home.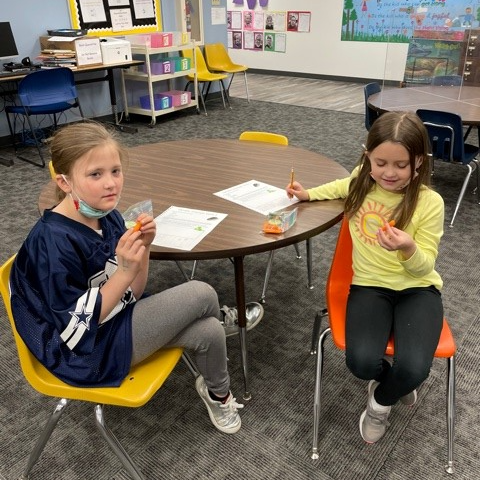 On Thursday afternoons, the 3-5th grades meet with Mrs. Jennifer Ringkob, Day County 4H Advisor. They are learning about health and wellness through a program called Learn Grow, Eat Go!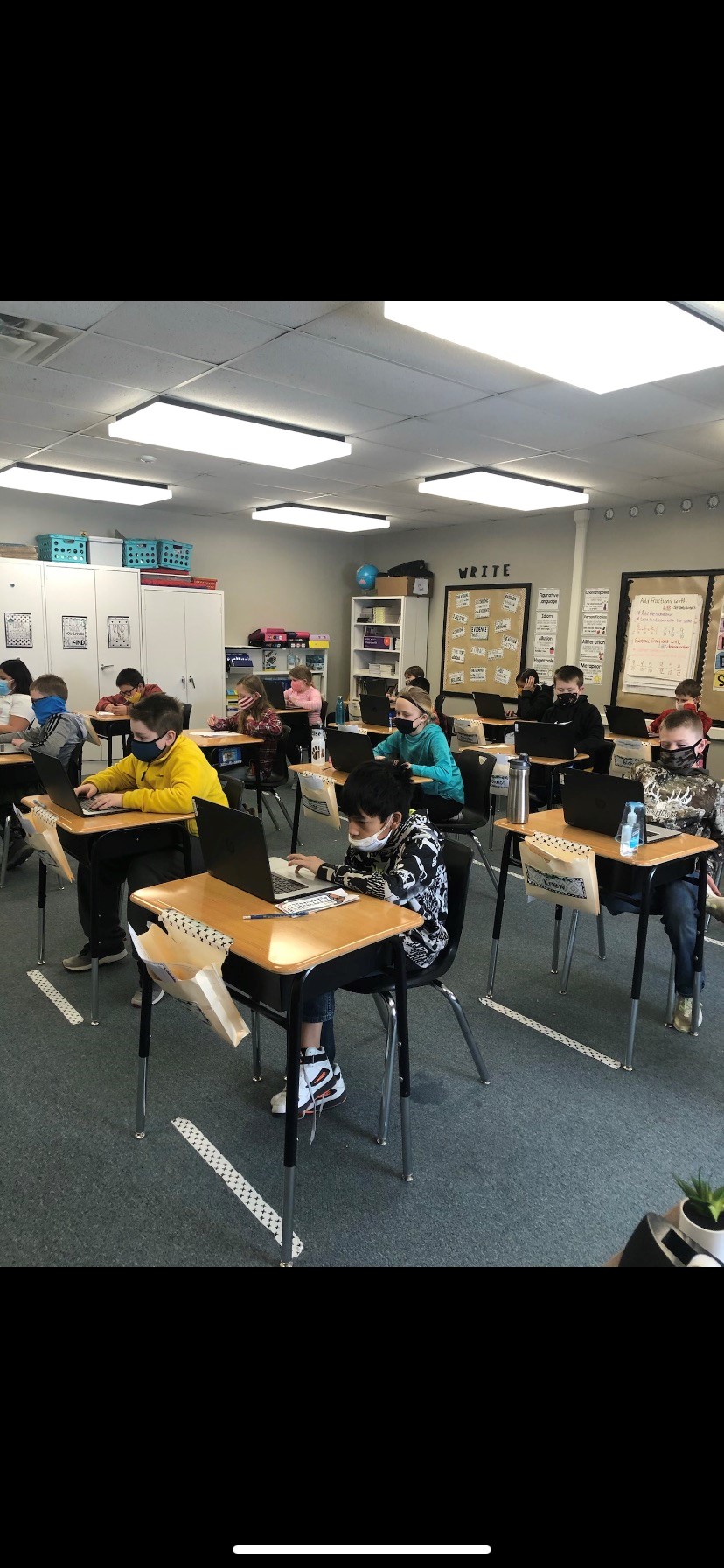 Fourth graders love playing games during indoor recess. They also enjoy doing Imagine Math on their computers!
Athletics
Head Coach: Zach Noffsinger Assistant Coaches: Sonny Rumpza, Devin Pederson, Justin Zirbel, Cullen Noffsinger, Mike Schmidt Dakota Hills Grizzlies were 2-6 for the 2020 season.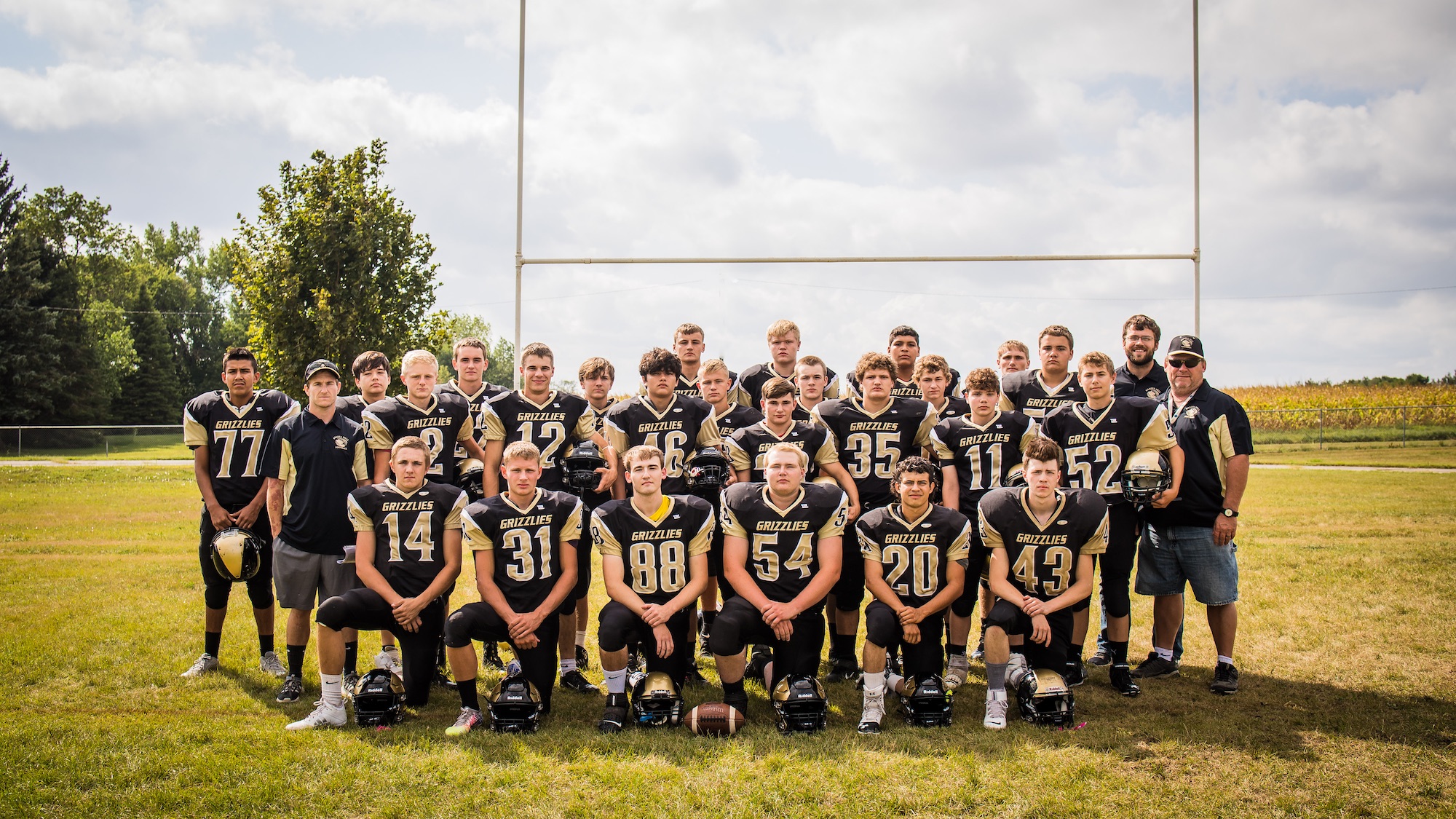 Head Coach: Zach Noffsinger Assistant Coaches: Sonny Rumpza, Devin Pederson, Justin Zirbel, Cullen Noffsinger, Mike Schmidt Dakota Hills Grizzlies were 2-6 for the 2020 season.

Volleyball

Head Coaches: Vanessa Bloom & Sarah Strang Waubay/Summit Mustangs were 7 - 13 for the 2020 season.

Boys Basketball

Head Coach: Mark Amdahl Assistant Coach: Joel Eisenbraun

Cheerleading

Cheer Coach: Kari Berger

Girls Basketball

Head Coach: Tony Howard Assistant Coaches: Zach Noffsinger, Sarah Strang, Lisa Amdahl

Junior High Football

Coach: Jordan Gibson & Christian Voss

Junior High Girls Basketball

Coach: Sarah Strang

Junior High Boys Basketball

Coaches: Nathan Bloom, Steve Aker, Jacob Gapp
Volleyball

Head Coaches: Vanessa Bloom & Sarah Strang Waubay/Summit Mustangs were 7 - 13 for the 2020 season.

Boys Basketball

Head Coach: Mark Amdahl Assistant Coach: Joel Eisenbraun

Cheerleading

Cheer Coach: Kari Berger

Girls Basketball

Head Coach: Tony Howard Assistant Coaches: Zach Noffsinger, Sarah Strang, Lisa Amdahl